Ha! Can you believe they pay me to coach this crappy team? I mean, they'll probably fire me, but think about the buyout! I can finally afford my own used Toyota Carolla!
You're doing it wrong, son.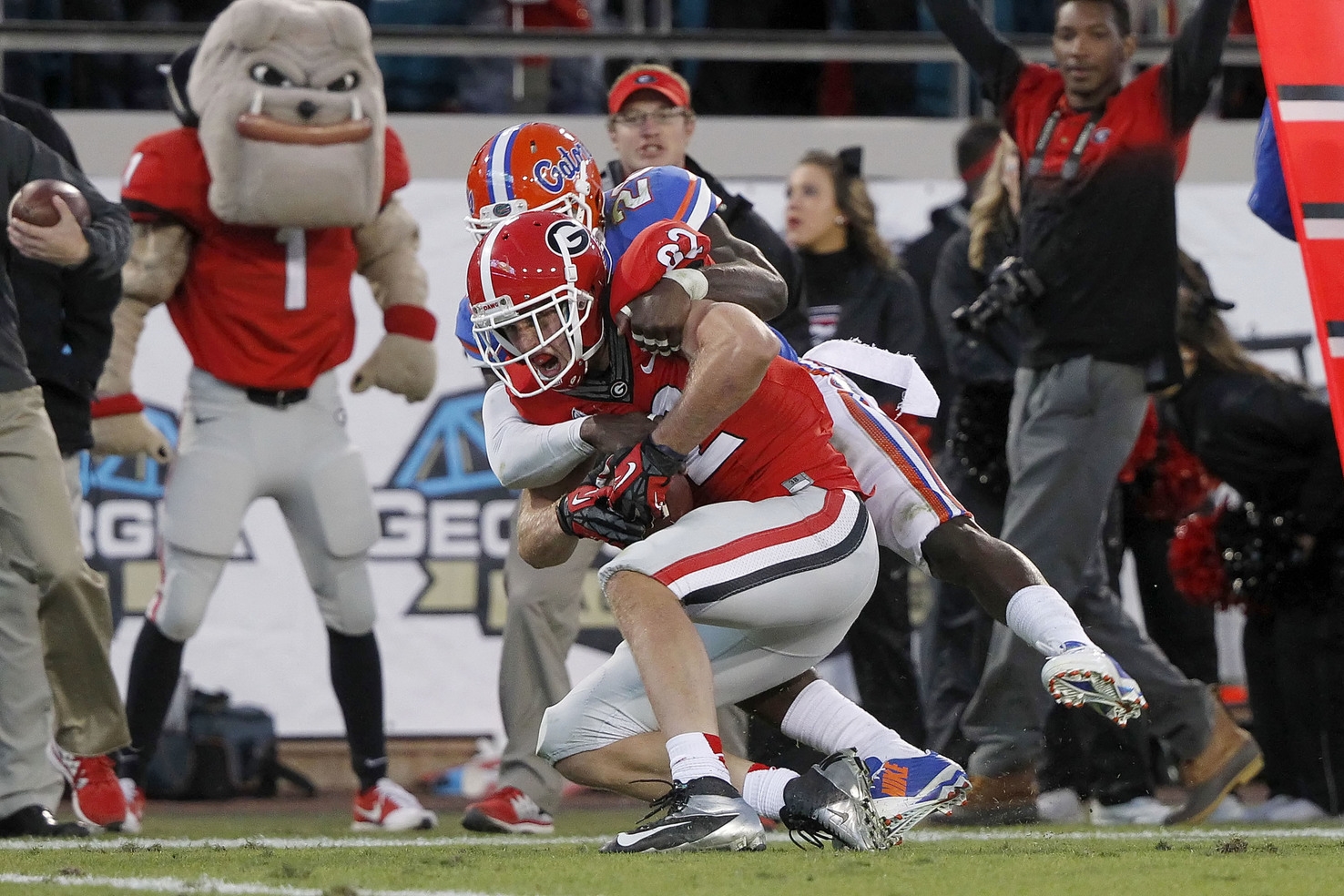 Man, Georgia's mascot is really getting into the game. Look at how intensely he's staring!
James Franklin: Mack Daddy. The dude knows how to lose while still lookin' goooooood.
Okay, where did he get that brand new three-wheeler from? How is this not grounds for an NCAA investigation? I mean, aside from it being Washington State, a school that nobody cares about.
I don't know, and I don't care. Again, Washington State.
"Come on, bro, at least help me up. I let you catch that pass, you owe me!"
Hugh Freeze has obviously been taking aggressive frowning lessons from ol' Dabo. Look at the arc on that sucker!
This sweater was clearly poorly made. What is that logo even supposed to be? And why is it so loose around the neck? They oughta fire the 5-year old in Sri Lanka who sewed that.
Oh right, we can't kiss through our facemasks... yet.
You guys know Missouri's playing Kentucky, not Kansas, right? Are Kansas and Kentucky known allies or something? An alliance of states starting in K?
"Alright guys, thanks for being on time to the field meeting. Now, if I can bring up last year's quarterly budgets, you can see..."
You ever think they have to do that buffalo run extra quick because otherwise the big beast was gonna take a dump on the field? I wonder about these things. I really do.
I can't blame the Rutgers student section for emptying during an embarrassing blowout. Ya seen one Rutgers loss, you've seen 'em all. And there's been quite a lot to see.
Why so dated reference? This has "college freshmen" written all over it. Why don't you write an essay for Intro to Film about how great Fight Club and Pulp Fiction are?
This would've been a lot more badass if the duck was actually driving the bike, but I understand since that poor student probably can't see out of that giant head anyways. And is dying of dehydration.
For when you want your pride in the fourth-best team in the state of Texas. Yes, even worse than Texas.