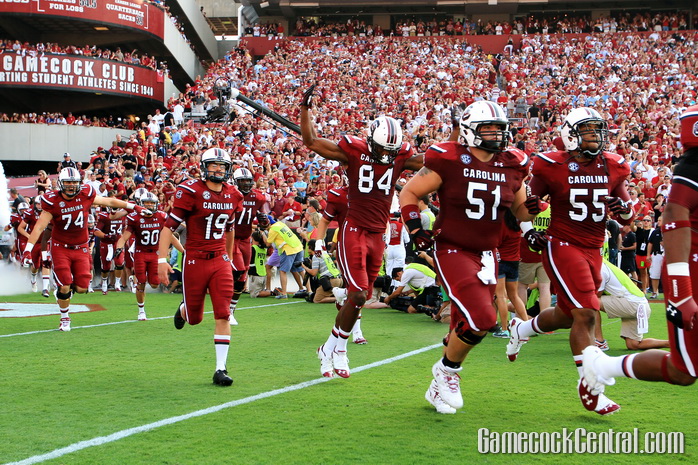 2001
The Gamecocks come out to '2001' for the first time in the 2013 season on a hot August night.
Senior quarterback Connor Shaw tossed this beauty on the third play from scrimmage, a 65-yard touchdown to sophomore wideout Shaq Roland to take an early lead. Roland finished with two catches for 75 yards.
Shaw rushed 12 times for 43 yards, and passed for 149 more and a touchdown to help the Gamecocks to their first win.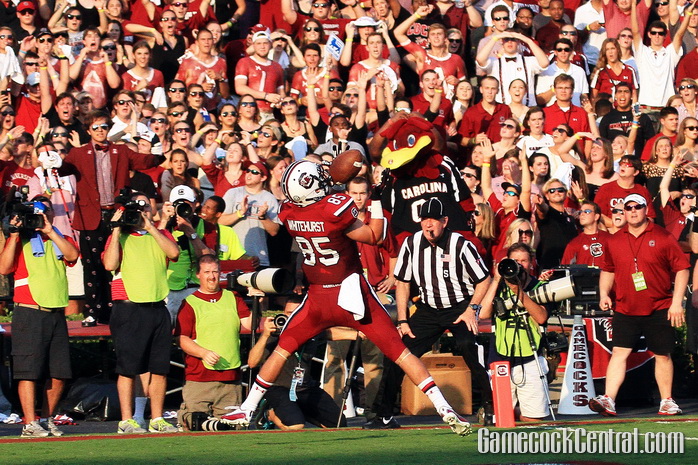 Wideout Kane Whitehurst caught his first career touchdown at South Carolina, a 29-yarder from Dylan Thompson that put the Gamecocks ahead 17-0 in the first quarter.
Junior defensive end Jadeveon Clowney's performance sparked a seemingly endless debate on his character, willpower, conditioning, etc.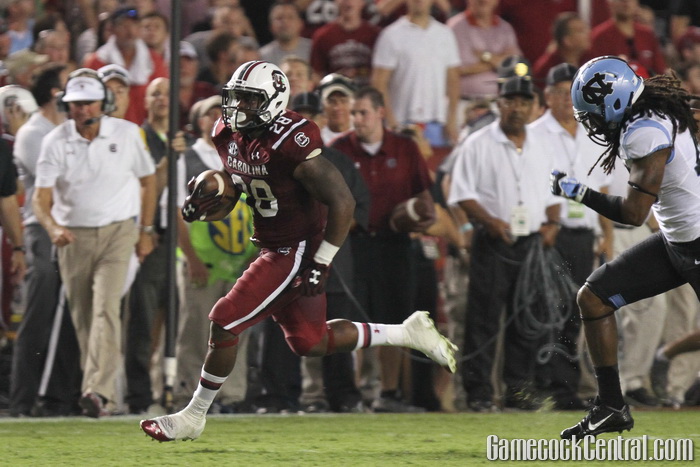 Sophomore tailback Mike Davis broke off this 75-yard touchdown run on South Carolina's first offensive play of the first quarter, giving the Gamecocks a healthy 27-10 lead.
Then, lightning struck. And most folks just went home.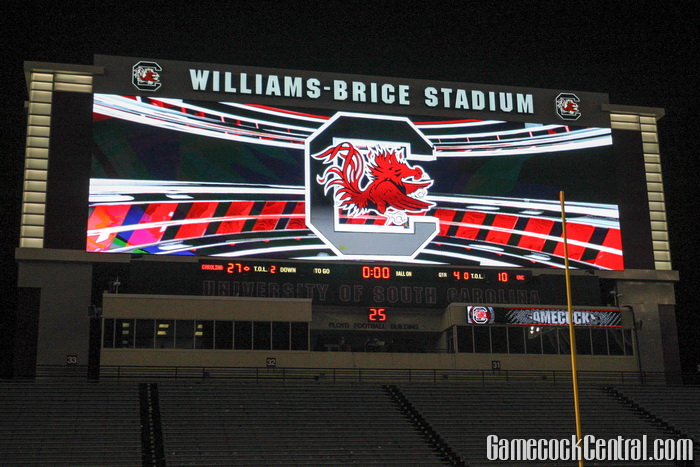 The Gamecocks held on in the fourth, and there's your final line.
South Carolina opened the season with a 27-10 victory over North Carolina in Williams-Brice Stadium. Here's a look back at the Gamecocks' victory, courtesy of Gamecock Central's talented photographers.