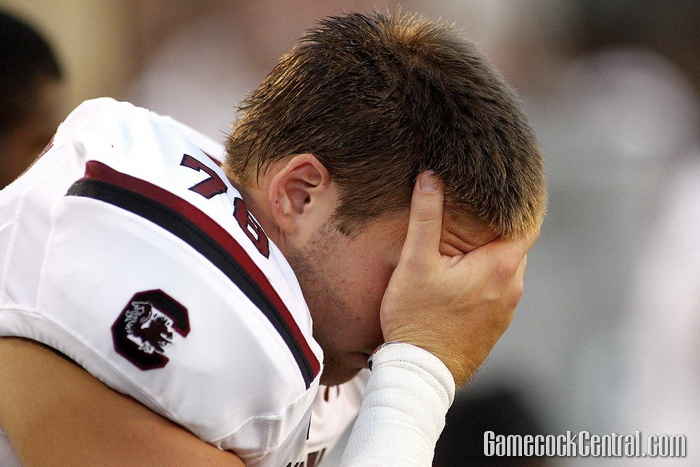 Cody Gibson
Gibson's reaction really just says it all.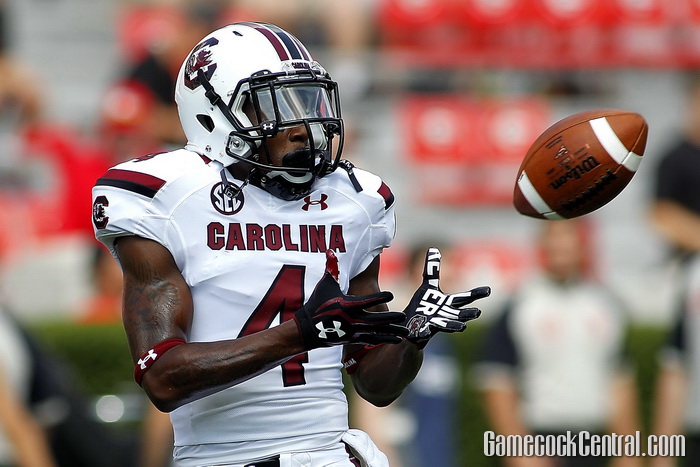 Shaq Roland
It was before this game that Roland caught a seemingly-normal warmup pass, but one that would be photoshopped into a bowl of cereal, spawning Gamecock Cereal.
Jadeveon Clowney
Jadeveon Clowney entered the game coming off the infamous #gassed scandal, brought to you by ESPN. He finished with three tackles and a sack.
Todd Gurley
Georgia got off to a hot start, building a 17-3 first-quarter lead behind the tree-trunk legs of tailback Todd Gurley. Gurley rushed for 132 yards and a touchdown on the day.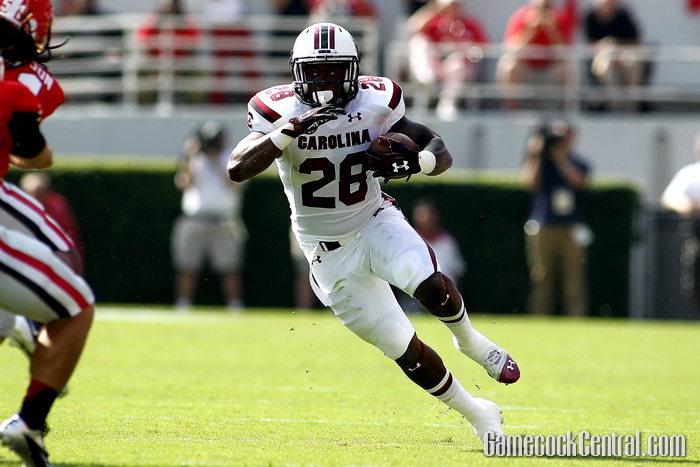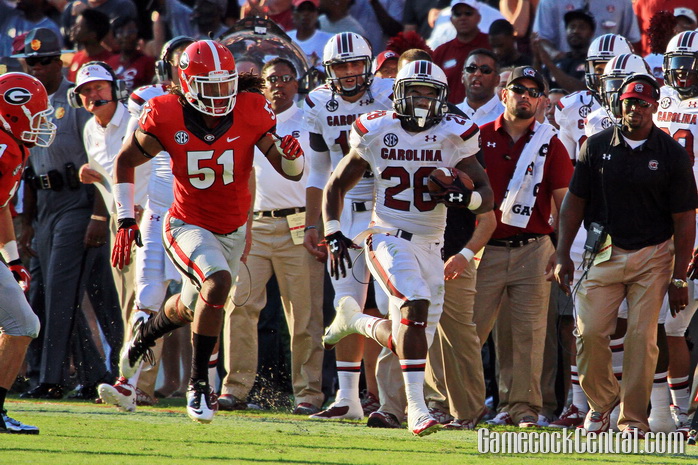 Davis
... and fast. He rushed for a touchdown and 149 yards, 75 of which game on this run.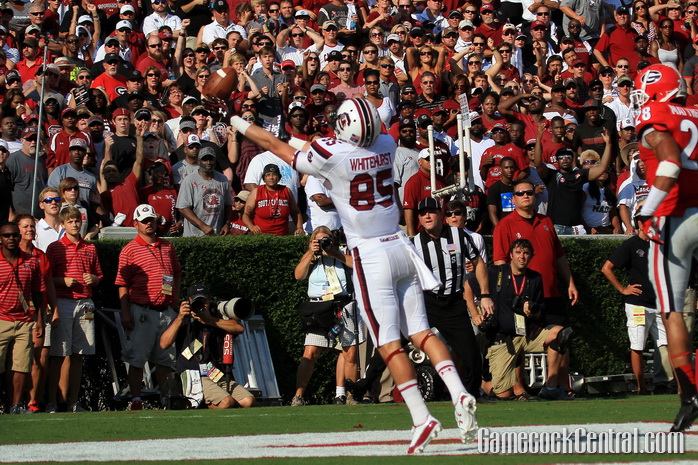 Whitehurst
Kane Whitehurst almost snagged this huge touchdown pass.
Aaron Murray
Murray had arguably the best game of his career, passing for 309 yards and four touchdowns with no turnovers - when he wasn't too busy handing off to Gurley and Marshall.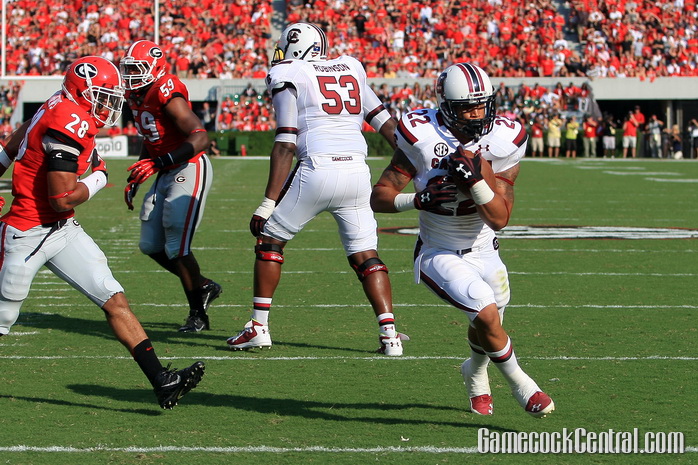 Brandon Wilds
He rushed for a seven-yard score in the second quarter, and the Gamecocks would go on to score two more touchdowns before halftime.
Nick Jones
Jones caught a pair of touchdown passes in the second quarter to make it a game again. He'd finished with 97 yards and two scores.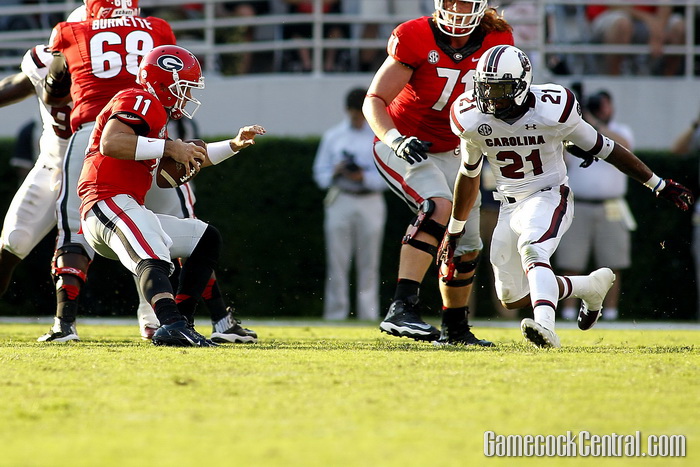 Marcquis Roberts
The linebackers had a pretty poor game as Georgia piled up 41 points and 536 total yards, but Marcquis Roberts did sack Murray that one time.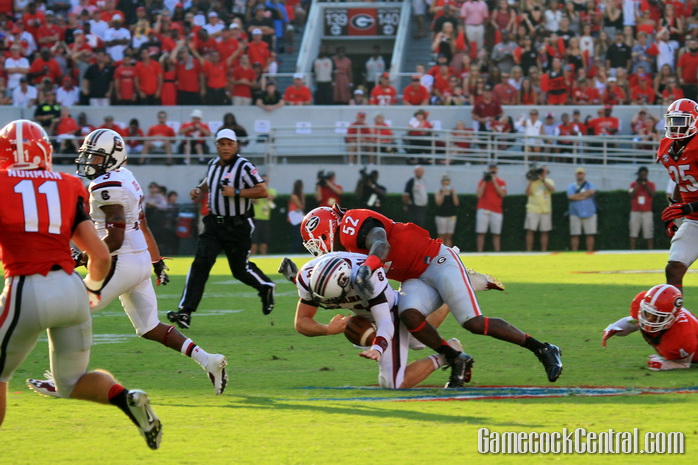 Shaw's fumble
There was one third-quarter drive where South Carolina looked like it would break a 24-24 tie, but then ...
Shaw's fumble (continued)
Shaw fumbled on a first-down rush.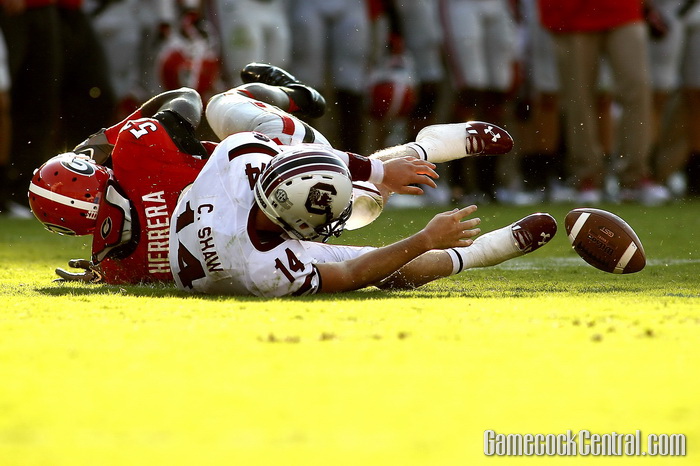 Shaw's fumbled (continued)
Here it is again. Georgia recovered and kicked a quick field goal, and the Gamecocks never tied or led again.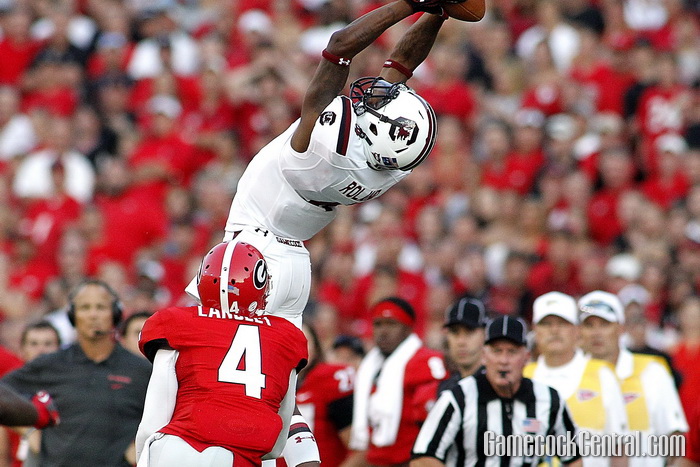 Roland
Connor Shaw threw to Roland three times in four plays in one fourth quarter drive, hooking up with the sophomore wideout for 48 yards. The drive would end when the Gamecocks were stuffed on fourth-and-goal.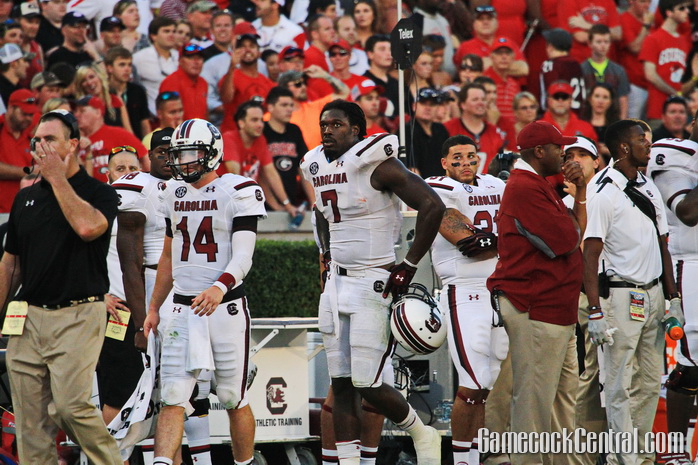 Clock ticks
South Carolina would lose 41-30 in Athens, and Georgia took an SEC East lead it wouldn't be able to hold ...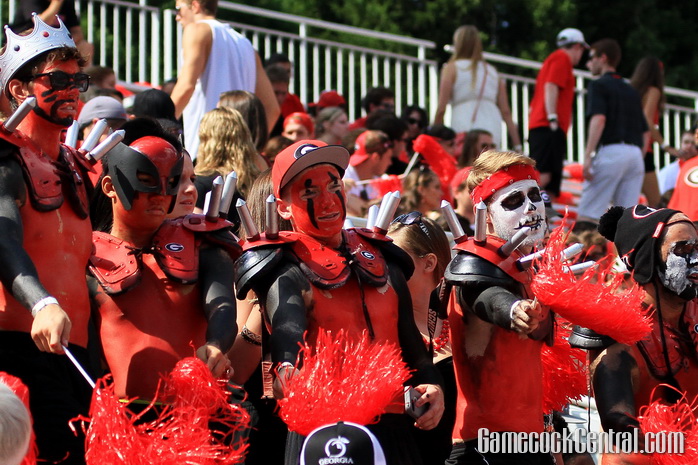 UGA fans
... much to the chagrin of these guys.
We continue our look at the 2013 season through photos with South Carolina's second game of the season, a 41-30 loss at Georgia.