By Avery Wilks
In this feature, we take a look at South Carolina 38-35 victory over Georgia with some of the best photos from Gamecock Central's talented crew of photographers.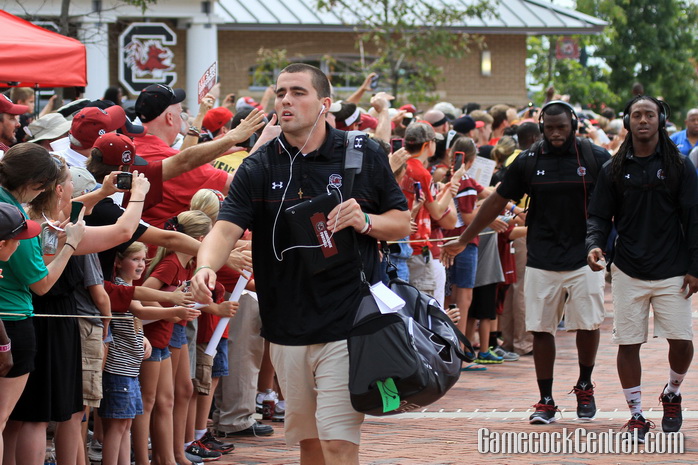 Intro
Not many folks, not even Dylan Thompson's barber, thought the Gamecocks could beat No. 6 Georgia.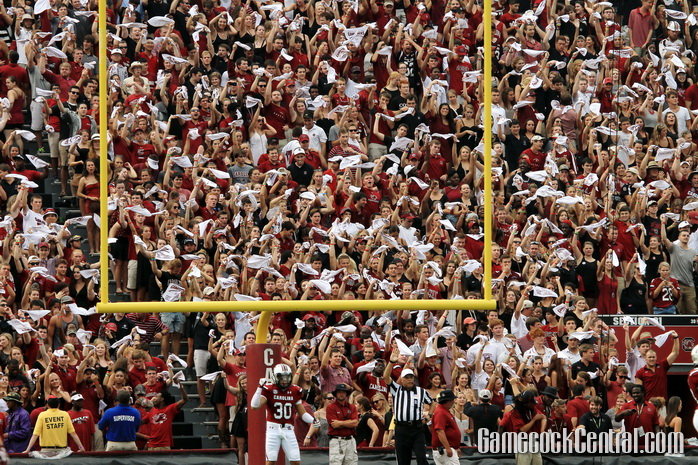 Student section
USC's student section was mostly undeterred by the rain.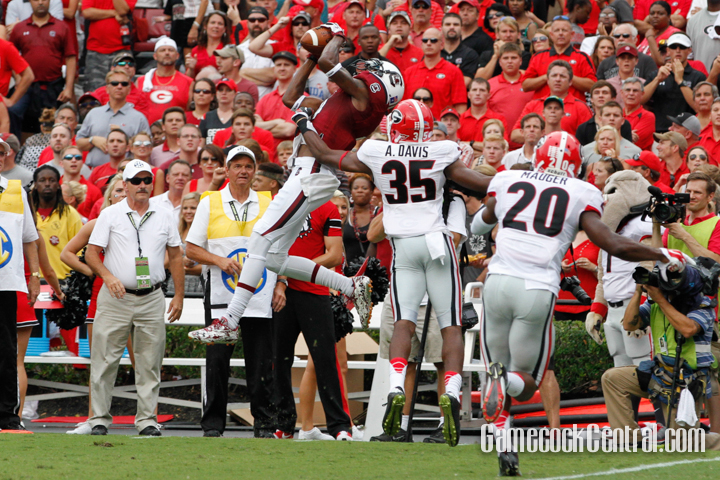 Roland
Shaq Roland got things started with this 10-yard touchdown grab in the first quarter.
Jones
Senior wideout Nick Jones a few nifty catches of his own.
Anderson
Busta Anderson had some impressive catches against his home state school.
Thompson
Dylan Thompson had arguably his best game yet.
Moore
Skai Moore led the team with a career-high 10 tackles.
BAW
Bryson Allen-Williams also beat his home state school.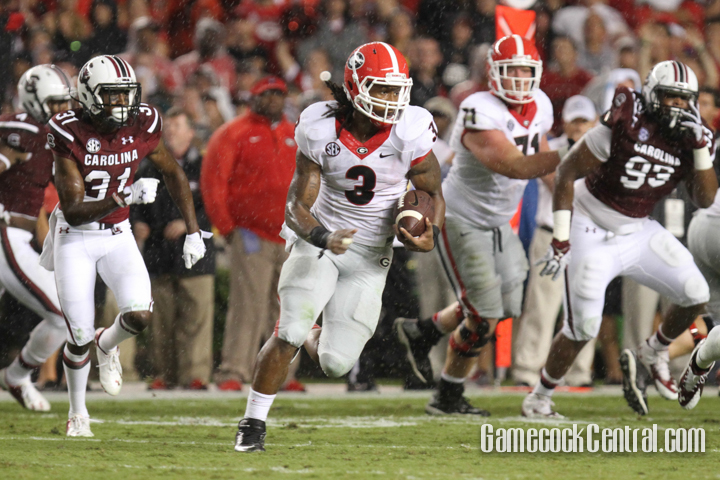 Gurley
Todd Gurley still did Todd Gurley things.
Gurley
But USC managed to stuff him at times.
No love lost
USC expected a physical football game, and it got one in the rain.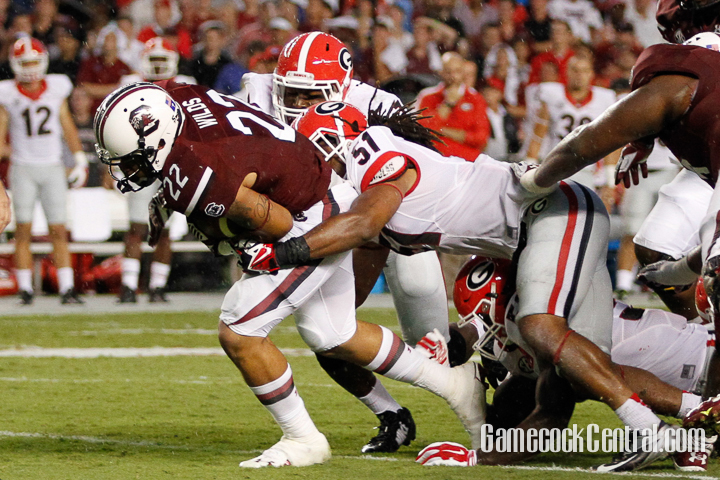 Wilds
Brandon Wilds had a whole lotta good runs...
Welp.
This happened at some point.
He missed!
He missed it! He missed it! The Georgia kicker missed it!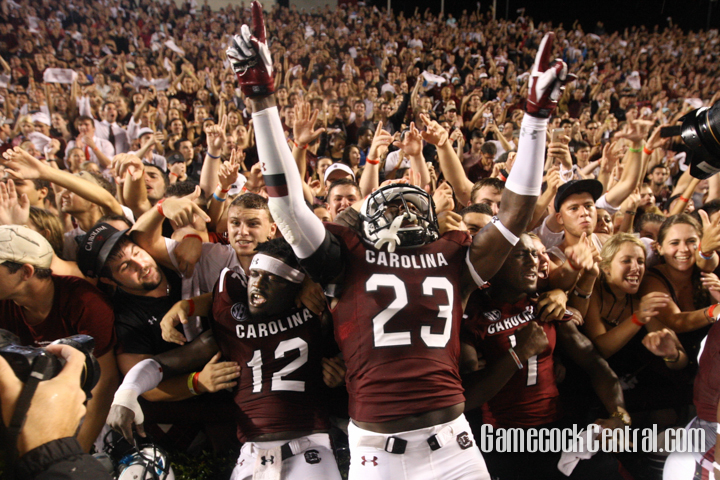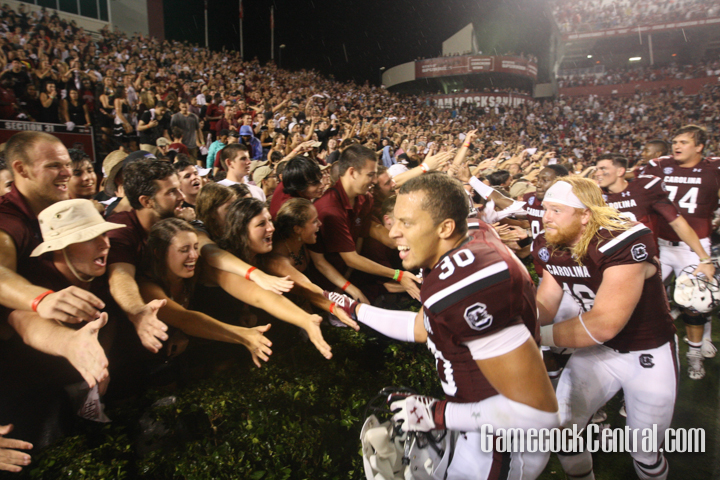 Hilarity continues to ensue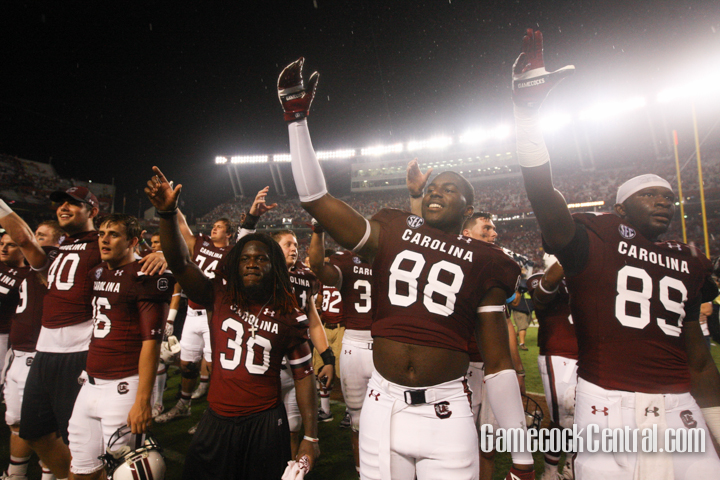 That's ballgame.
The Gamecocks win 38-35 and move to 2-1 on the season.