Pop quiz time.
Don't worry, this one should be easy. All I'm asking for is the name of a South Carolina starter on the offensive side of the ball. Without looking it up, name South Carolina's starting fullback for the 2015 season.
Go ahead. I'll wait.
If you find yourself struggling to recall the name of South Carolina's presumed starter at the fullback position (it's redshirt-sophomore and Georgia Southern transfer Rivers Bedenbaugh, who beat out walk-on and two-year roster member Garrison Gist), you're probably not alone. The Gamecocks haven't given fans many reasons to remember the names of starting fullbacks over the past few seasons.
As college football has evolved and offensive attacks have become more geared towards spread, receiving-target-filled, shotgun-style formations, the fullback has become a dying breed. WalterFootball.com lists just nine college football fullback prospects for the 2016 NFL Draft and only one, Georgia's Quayvon Hicks, comes out of the SEC. Although offenses can still use fullbacks through Pistol-type formations and "H-backs," stats are often hard to accumulate for the men typically tasked with lead blocking for tailbacks who get more headlines and far more touchdowns.
Nowhere is this trend more evident than at South Carolina.
Entering the 2015 season, the Gamecocks are looking to replace two-year starter Connor McLaurin. The Raleigh native made nine starts in his two seasons at fullback, registering just two catches for 15 yards. Before McLaurin, the starting fullback job belonged to Qua Gilchrist in 2012. In his lone season as a starter, Gilchrist caught two passes for 19 yards. The starter in 2011, Dalton Wilson, recorded no offensive statistics during the entire season.
South Carolina's last offensive weapon to line up at fullback was Patrick DiMarco, an NFL-caliber fullback who has been with the Kansas City Chiefs and the Atlanta Falcons for the last three seasons. However, during his time in Columbia, DiMarco had to split time at tight end as a senior in order to become a bigger part of the Gamecock offense. His senior campaign was his most productive at South Carolina, with 15 catches for 147 yards and three touchdowns. In his sophomore and junior years, his two full seasons as South Carolina's staring fullback, DiMarco rushed 11 times for 34 yards and caught 19 passes for 123 yards and two scores.
DiMarco's predecessor, Lanard Stafford, never carried the ball in three seasons as a starting fullback (2005-07), although he did catch nine passes for 73 yards and holds the distinction of being South Carolina's first fullback under Steve Spurrier.
The Gamecocks utilized a two-tailback system during Lou Holtz's final season in 2004, rotating between Demetris Summers, Cory Boyd and Daccus Turman. In order to find a Gamecock fullback who scored a rushing touchdown, you must go all the way back to 2003, when Turman handled the job and led the Gamecock ground attack with 646 yards and seven touchdowns. Turman followed in the footsteps of Andrew Pinnock, a bowling ball of the runner from Connecticut. Pinnock possessed a fullback's body but was often used as a tailback during his South Carolina career (2000-02).
Antoine Nesmith (1998-99), Jacob Bush (1997) and Steve Mixon (1996) combined to score two rushing touchdowns in their four seasons as starting fullbacks. The threesome that wrapped up the 20th century had the unfortunate task of taking the job after what should be considered South Carolina's golden era of fullback play.
A fine ball-carrier and pass-catcher, Stanley Pritchett rushed for 16 touchdowns and 934 yards in two seasons as a starter. Pritchett helped take the Gamecocks to their first bowl win in South Carolina history in 1994, rushing for a touchdown against West Virginia in the Carquest Bowl, and was the team's second-leading receiver in 1995 as Duce Staley carried the load.
Pritchett took over for one of South Carolina's most popular players, Omaha native Rob Deboer. As a freshman in 1990, Deboer burst onto the scene with 700 rushing yards and six touchdowns. Although he only ran for two more scores over his final three seasons as a starter, partly thanks to the emergence of Brandon Bennett, Deboer was named a co-captain in 1993 and is currently 20th on South Carolina's all-time rushing list.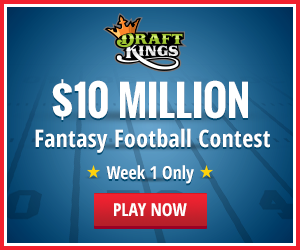 Keith Bing started in Joe Morrison's final season and Sparky Woods' first, rushing for one touchdown in 1988 and carrying the ball just 13 times in 1989. Bing holds the distinction of being the only main fullback used during Morrison's time as South Carolina's head coach. When Todd Ellis arrived in 1986, Morrison installed the run-and-shoot offense, which favored wingbacks instead of fullbacks. The Gamecocks used talents Kevin White and Sterling Sharpe as wingbacks during the 1986 and 1987 campaigns. In 1985, the Gamecocks had a stable of capable tailbacks and employed a two-back offense. South Carolina elected to go without a fullback for two seasons, instead rotating runners like Thomas Dendy, Kent Hagood, Anthony Smith and Raynard Brown.
The Gamecocks had other talented fullbacks throughout their history. In 1902, Guy Gunter scored two touchdowns to give the Gamecocks a 12-6 victory over Clemson, their first win over the Tigers since 1896. From 1967 to 1969, Warren Muir rushed for 2,234 yards, becoming just the second Gamecock in history to top 2,000 yards on the ground.
Don't expect record-breaking numbers from the position this season. However, there's no reason that South Carolina shouldn't utilize a fullback. With uncertainty at the quarterback position, the Gamecocks may be forced to heavily rely on the ground game in 2015. Players like Brandon Wilds and David Williams will likely get plenty of yards and headlines in Columbia and they will be requiring lead blockers who will be willing toil away in relative anonymity on Saturdays.
But while the tailbacks churn up yards and plunge over goal lines across the southeast and see their faces plastered all over national networks, keep the Rivers Bedenbaughs and Garrison Gists of the world in your mind.
In a world of emptying backfields, let us not forget the fullback.